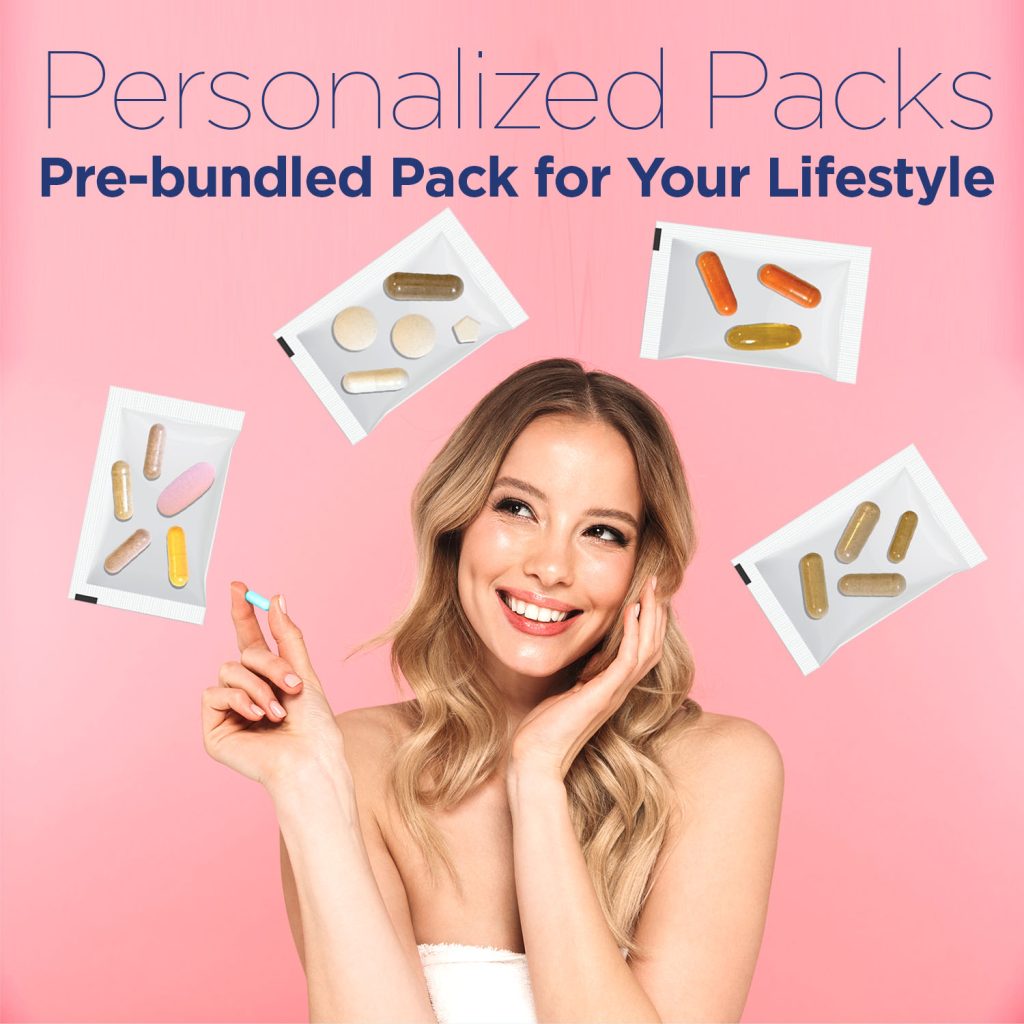 Nutralab is proud to announce the new production line for individual daily pack of nutraceuticals to meet the new market trend.
Given the increasing health awareness and popularity of natural health, Personalized Health has progressively become a hot trend to fulfill individual health needs. With the growing market demands, Nutralab has acquired new machineries for packaging daily supplements with custom formulas – including tablet/capsule packs, liquid and powder sachets. Daily supplements are contained in customized, comprehensive packs for easy access and consumption.
This new service takes supplementation to the next level, providing convenience and ease of use for each and every end-consumers.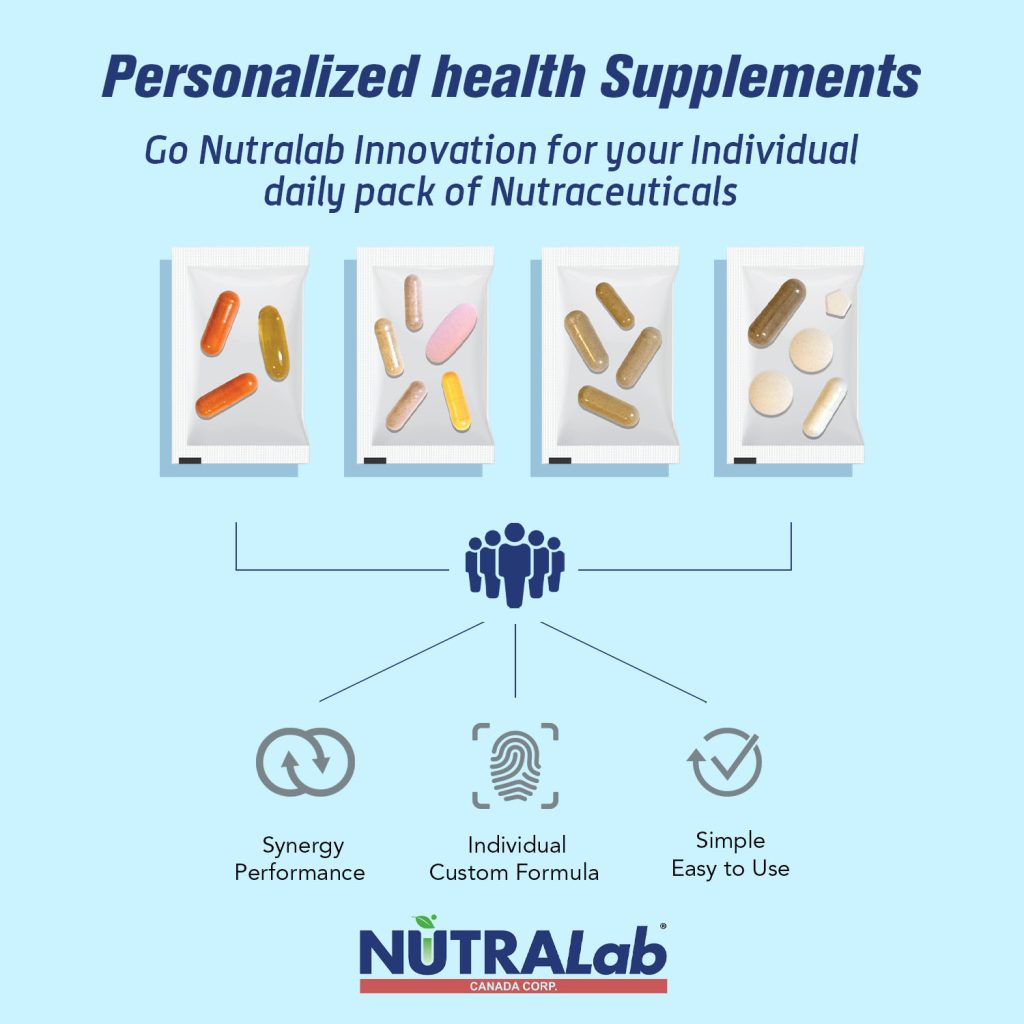 As always, Nutralab is proudly your one-stop partner for formulation, R&D, manufacturing and packaging. Nutralab is currently capable of manufacturing and packing for multiple dosage forms – softgels, tablets, capsules, liquids and powders. Packaging options include label design, small batch label printing, bottling, cartoning, power and liquid sachet packaging.
About Nutralab Canada Corp.
Nutralab is the leading Canadian contract manufacturer, providing OEM and private label service for nutraceuticals and dietary supplement products. Nutralab's advanced manufacturing facility is approved by Health Canada for its Good Manufacturing Practice (GMP) site license, and by the US Food and Drug Administration (FDA). The facility also provides microbial and heavy metal testing with a strict internal quality control process. Nutralab's operations and manufacturing processes take place in a state-of-the-art facility in Toronto, Ontario, Canada